A huge amount of Thai snacks are fish-flavored, which is a lovely difference from a lot of Western snacks, which are more commonly flavored with simple seasonings. Fish have long held a place in Thai food, so it's only natural that the flavors will also make their way into Thai snacks as well.
In this article, we're going to talk about some of the best Thai seafood snacks and what makes them great!
1. Wasabi Crab Stick Mung Beans
These are a super intense snack that will definitely suit people who love wasabi!
The mung beans are really small, coming in really good portions in a sleeve that's chock full of them. Tip a few out onto your hand and give them a go, you'll find that they're crunchy, crispy, and really tasty!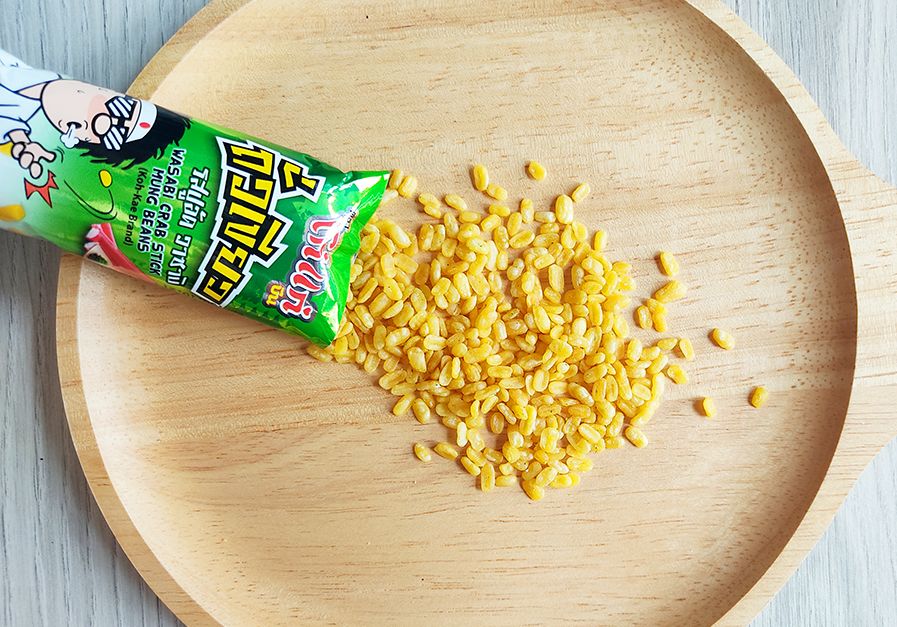 The grassy, strong, white heat of the wasabi comes through first, and you can really taste it all the way through your tongue, just how you should with good wasabi. After that heat has died down, you get some chilled out earthy crab flavors, which are ideal in a wasabi-crab snack. The thing that really impresses us with this product is the balance between wasabi and crab – we couldn't improve it at all!
2. Taro Spicy Fish Snack
This is a really great snack for anyone out there who loves fish. The taro snacks are similar to short laces, but they're exquisitely flavored and wonderfully chewy too!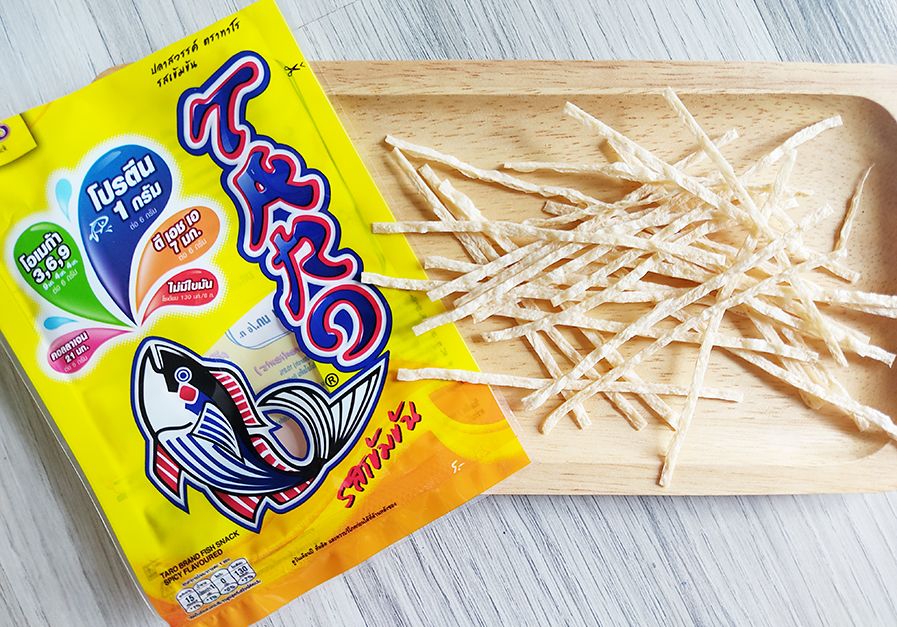 These snacks are 'spicy' flavored, but they aren't too hot at all – they're gently warming, and the chewiness of the snack means that the final product is really lovely, ideal for people looking for a great snack to eat over a longer period of time, such as a long drive.
The fishy flavor of this snack is wonderful for any fish-lovers – it's a really clean, straightforward flavor that just tastes great. We couldn't put it any other way, we really love these snacks!
3. Bento Sweet and Spicy Squid Snack
This is a really strong squid snack that's ideal for people who love to have a really powerfully flavored snack in their life. The snack comes in flat sheets that you can either tear and eat or simply take a bite out of.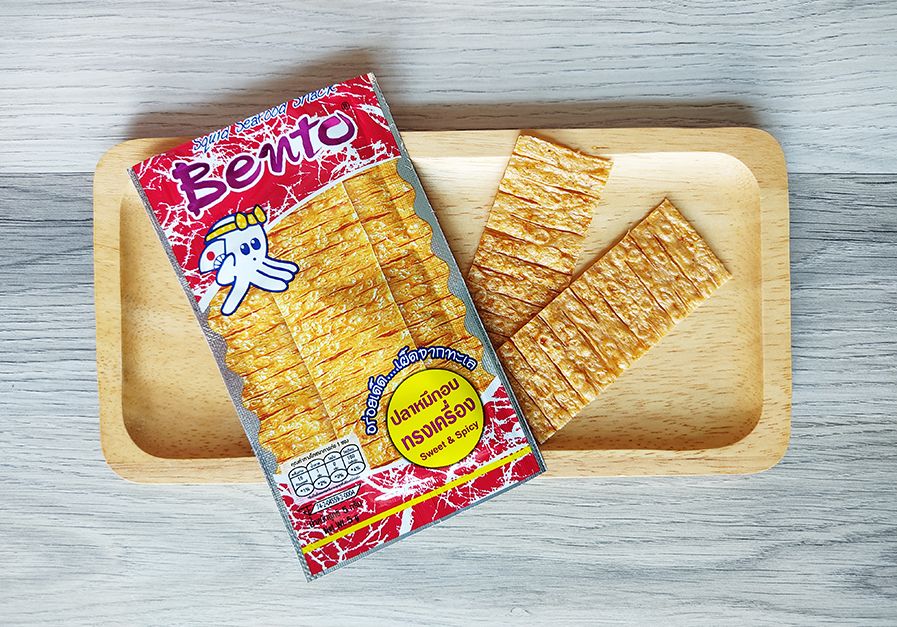 They're a little chewy by design, and that's a great thing! The taste itself is very sweet and spicy, so much so that it's actually quite surprising on your first taste. After that first bite though, you're sure to go back for more – the fishy flavor comes through at the end of your bite, leading to a moreish sensation that's really impressive.
4. Big Sheet Seaweed Snacks
These seaweed snacks are really lovely, just like a huge number of other seaweed snacks from around the world! The thing that separates these sheets is that they're super crispy! A lot of the time seaweed snacks can be quite chewy, but this one is really crispy, which makes a nice change, and we love to see it.
The quintessential seaweed flavor is definitely there in this snack, they're salty and grassy just like all of your favorite seaweed dishes and snacks. We really enjoy eating this snack as the texture is really interesting, and it's quite unlike a lot of other seaweed products out there!
These snacks are some of the most popular ones in Thailand, and it's easy to see why. Thai seafood snacks are some of the most unique and interesting snacks out there, and we'd really recommend giving them a go. Our favorite product on this list is the Taro dried fish snack, which has a really great flavor and a chewy texture too. You can check them out on our site, give them a go soon!