These snacks are ideal for kids all over the world – they're delicious, sweet, and really interesting too! Kids' snacks are always really sweet, creamy, and luxurious, and these snacks are no different at all. So, whether you're looking to get some interesting snacks for a little one or you're just curious about your own snack drawer – keep on reading!
1. Milk Tablets
These milk tablets are really lovely, and kids are sure to absolutely love them! They're really rich, creamy, and honestly taste an awful lot like vanilla ice cream.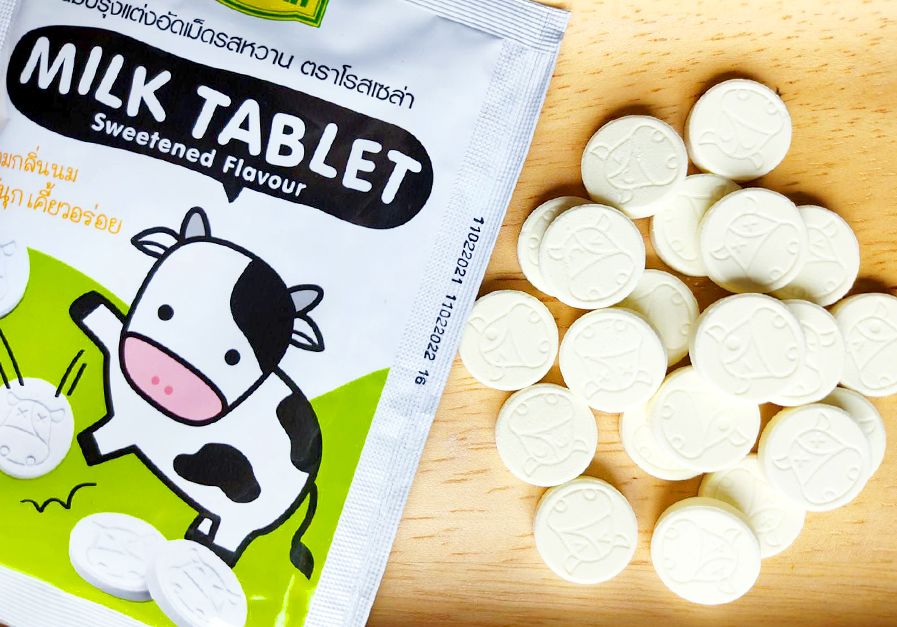 The tablets themselves easily and quickly crunch up to nothing as you chew them, leaving only the sweet, creamy taste of a rich glass of milk in your mouth. These are sure to be a new favorite for anyone who loves sweet candy!
2. Yoyo Grape Jelly Soft Candy
These are a really interesting type of candy that people are sure to love! The candies themselves are individually wrapped, and they are small, hollow spheres of purple jelly that have been filled with a flavored liquid.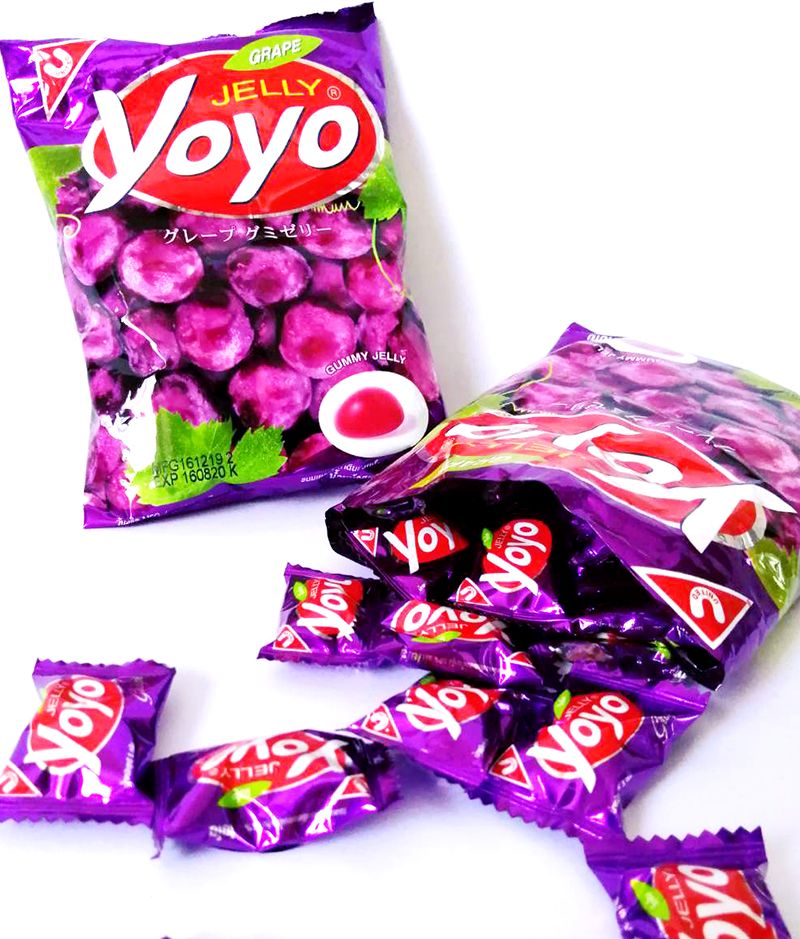 They're absolutely lovely, with both the jelly and the juice have a smooth, sweet grape flavor that extremely moreish and sure to be loved by people who adore grape-flavored products. The jelly portion of the candies is a little chewier than some more western candies, but it's really nice in an interestingly new way. We really love these, they'd be great to have in a bowl at a kid's birthday party!
3. Bubble Milk Tea Candy
These are a really interesting flavor experience. The candies themselves are a small ball (much like little bubble tea balls) which sit at the center of a much richer, smoothie, milkier shell.
In a departure from a lot of Western candy, the shell of these candies is really smooth and soft, not crunchy or hard at all. It's a very milky, smooth flavor, which is contrasted by the powerful tea flavors at the core of the pieces of candy. The overall experience of eating these candies is a really exciting one! Any kids that love bubble tea will definitely love this snack, they're really creamy and smooth – absolutely delicious!
4. Strawberry Cone
The strawberry cone is a really unique sweet snack that we've only actually found in Thailand! The snack is made up of a miniature crispy waffle-style ice cream cone that is filled with a strawberry-flavored smooth core and then topped with a strawberry-flavored white chocolate cap.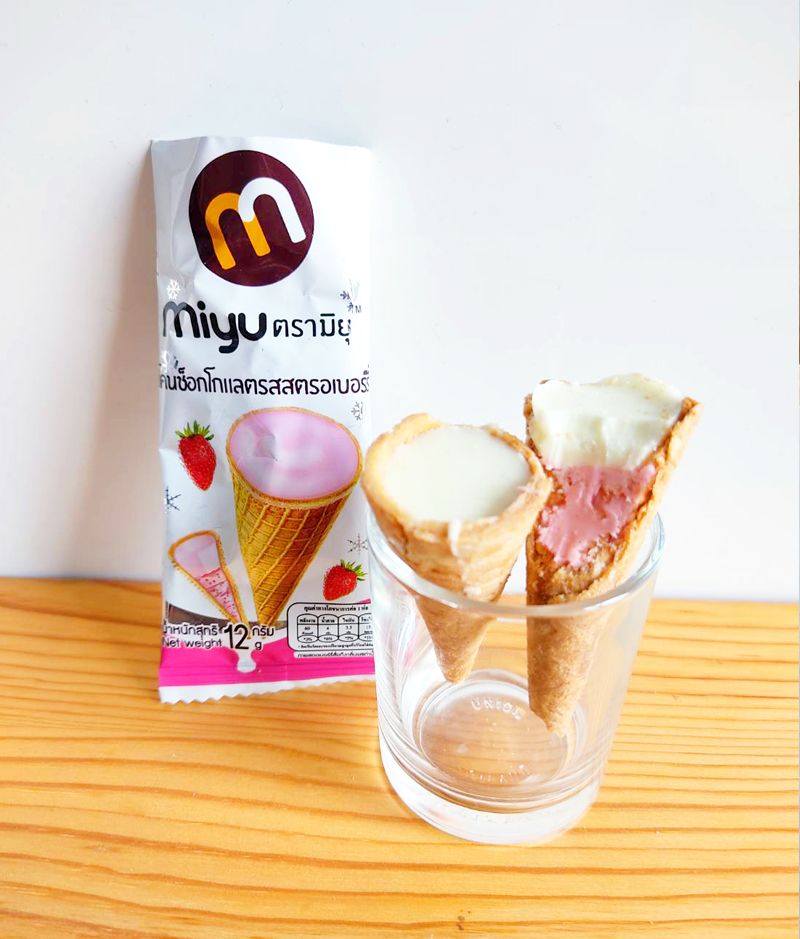 The overall taste is extremely rich, you can definitely tell that there's a lot of sweetness in this snack, and we love it! The thing that makes this snack especially great compared to a lot of others is that the cone contrasts with the other flavors. The cone is sweet, but it's also quite neutral and cookie-like, which means that the ultra-sweet core tastes all the better.
This is the kind of snack that we could easily sit down and eat a lot of all in one go, and if people ever made a cereal out of this candy we think we'd probably buy enough for life on release day.
5. Strawberry Soda Hard Candy
Hard candies are less popular than chewy candies nowadays, but this one is a really delicious option. It's a really simple candy, just a little, individually wrapped red hard candy that you pop in your mouth.
The flavor is absolutely superb! You can taste intense strawberry straight away, as well as, to some degree, the flavor of bubbles in soda. The sweet is really smooth and juicy, incorporating some really authentic fruit tastes into the snack. After a little while of sucking the candy, it becomes small enough to crunch up with your teeth – which we'd definitely recommend! As you crush it, there's a little bit of a lime flavor that we really love, especially in the core of such a sweet treat.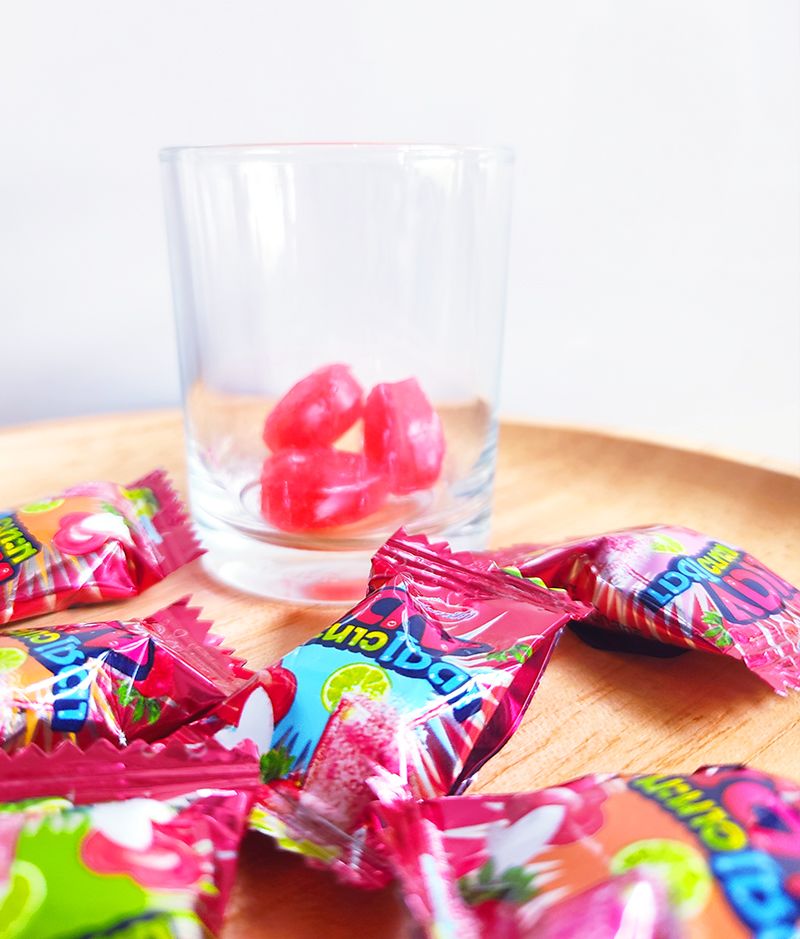 These snacks are all sure to be adored by kids, they're sweet, rich, creamy, and utterly magnificent. If we had to pick one that we love the most, it would probably be the strawberry cone! It's got such a good depth of flavor, plus the texture is really interesting and wonderful too – what's not to love?
Any and all of these sweets are ideal for little ones – give them a go soon!